Sileo: Tales of a New Dawn
Sileo Christmas Builds (0.51) Now Available!
---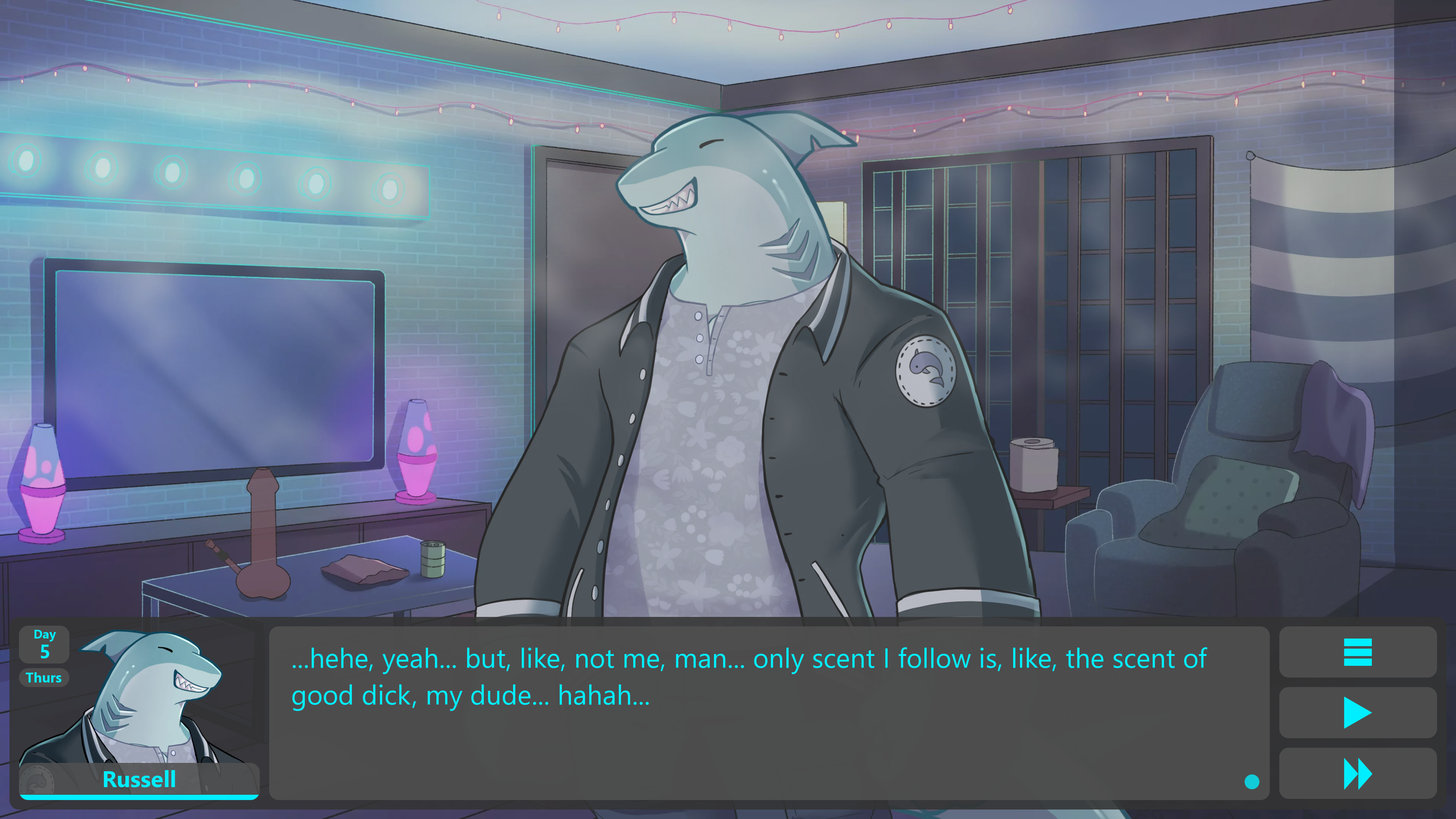 Happy holidays, everybody!
In this update, Axel & Dom's route finally debuts here on Itch with the introductory segment with Eric, another full chapter, and then the beginnings of the next chapter all now being available to play! This includes a brand new background with two variants.
Over on Patreon, our supporters are getting three brand new chapters in Axel & Dom's route to enjoy, including a brand new sex scene that might catch you by surprise! If this sounds too appealing to refuse, support Sileo's development over on Patreon and it can be yours right now!
We've also bundled in a few fixes and improvements throughout!
Have fun, and see you in 2023!
Changelog:
New Patreon Content:
• Introduces 3 brand new chapters in Axel/Dom's route, bringing day 5 to a close!
• Includes a brand new sex scene with 2 unique parts and 16 variants in total!
• New sprite variations for both Russell and Adrian. Adrian also has one new expression.
New Public Content:
• Debut of the Axel/Dom route! Includes the introductory segment with Eric (route selection + dialogue) as well as the first full chapter of the route, AxelDay5x6, and a brief sliver of AxelDay5x7.
• Includes a brand new background, Russell's "Pad" (with 2 time of day variants.)
Bug Fixes and Misc:
• Minor improvements to changelog layout.
• Update check now only occurs once each time sileo boots.
• "Work in Progress" description added to Intro Remake.
• Small reduction in click-to-continue volume.
• Fixed typos and other minor issues in AxelDay5x6.
• Adjusted music usage in AxelDay5x6 & 5x7. Saves where the old music is already playing will continue to do so.
• Updated the list of names that are refused or warned against by the player naming screen. This is to avoid players naming themselves the same or similar to characters in the plot to avoid confusion.
• Improvements to in-game UI animations.
• Other minor improvements.
Files
Sileo v0.58 Public - Windows / Linux
276 MB
Version 5100
Dec 26, 2022
Sileo v0.58 Public - Mac OS
270 MB
Version 5100
Dec 26, 2022
Sileo v0.58 Public - Android
281 MB
Version 5100
Dec 26, 2022
Get Sileo: Tales of a New Dawn