Sileo: Tales of a New Dawn
Sileo December Builds (0.50) Now Available!
---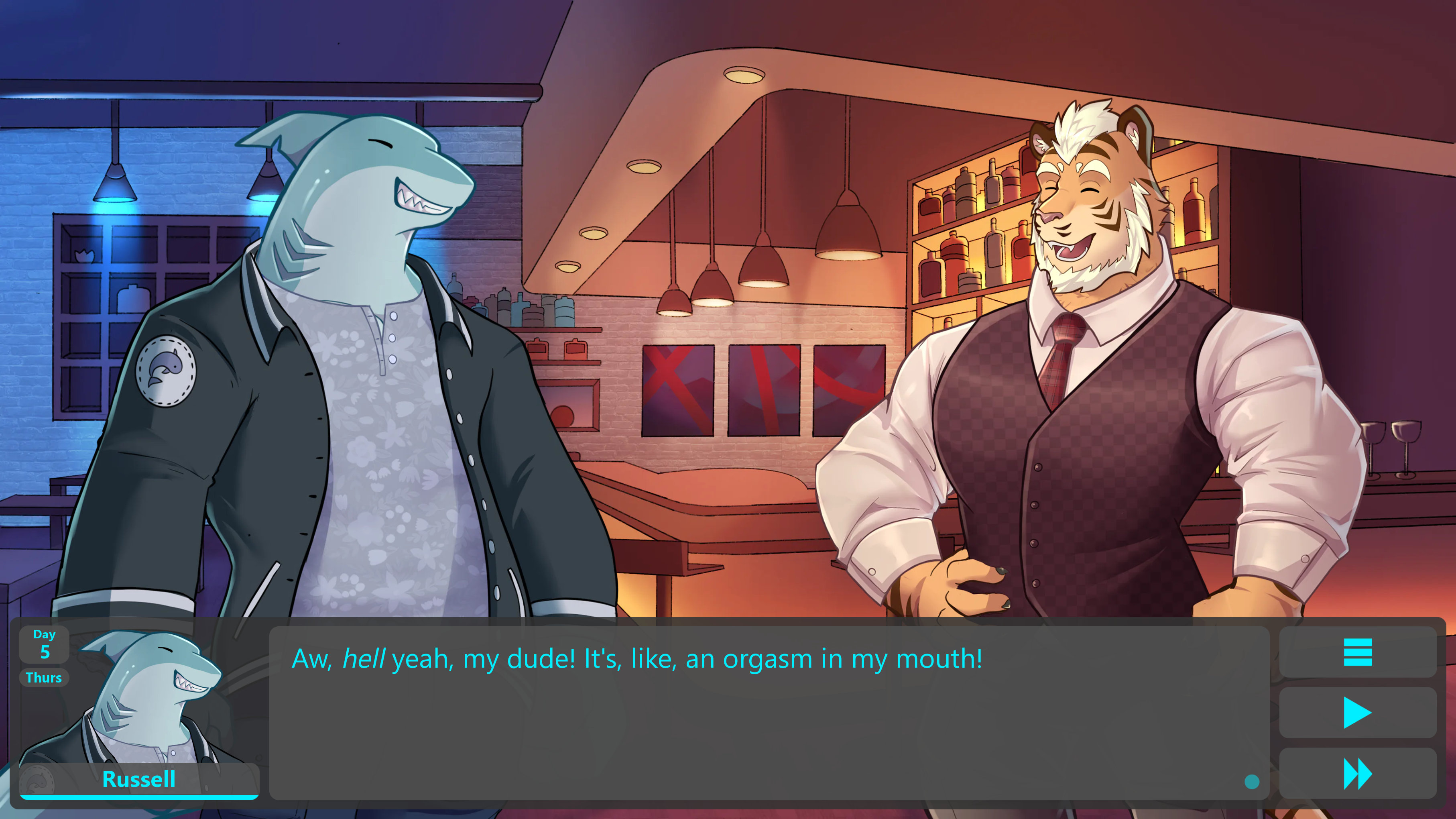 It's finally here!
Sorry for the long-ass wait on that one! We hit something of a roadblock in developing this one, and thus a change of focus was required to get things back on track. Alas, I am stubborn, and I spent far too long trying to break through that roadblock without success. Apologies for that.
The flagship feature of this month's Patreon update is that it introduces Axel & Dom's route! This includes the additional content in the route selection scene, an entire chapter, and then a small sliver of the next chapter. These, of course, will be coming to the public version in the next update! In addition to this, a brand new chapter of the Intro Remake is now available to everybody! This is in addition to the inclusion of the previously released second chapter in the Intro Remake, so for those playing the public versions, there are two brand new chapters in the Intro Remake for you to enjoy! There's plenty for you to sink your teeth into this month! Going with this new content, this update also introduces two brand new backgrounds (one in the public update) which feature in the newly released content.
This build includes a few small feature additions. Most notably, a brief version of the current build's changelog now appears on the main menu screen giving you a quick reference of what's new, what's changed, and what's fixed. In addition to this, Sileo is also now capable of checking to see if it is the latest version of the game, and if not, an update notification will appear on the main menu which when clicked will take you to the appropriate page to update! (Patreon versions lead to Patreon, Public versions lead to itch. Note the web version will not perform this check, but will always be the latest version if you're playing it from a legitimate source!)
There are also a few small adjustments and fixes made here, read about them in more detail in the changelog below.
Enjoy this update, and keep your eyes peeled! We hope to have another even juicier one in your hands before long!
PS: Can't wait? Just have to see the Axel & Dom route content now? For as little as $5 on Patreon, you can!
Changelog:
New Patreon Content:
• Debut of the Axel/Dom route! Includes the introductory segment with Eric (route selection + dialogue) as well as the first full chapter of the route, AxelDay5x6, and a brief sliver of AxelDay5x7.
• Introduces an additional new chapter in the Intro Remake, IntroDay1x3R.
• Includes two brand new backgrounds, Diego's House Exterior (with 3 time of day variants), and Russell's "Pad" (with 2 time of day variants.)
New Public Content:
• Introduces two additional chapters in the Intro Remake, IntroDay1x2R and IntroDay1x3R.
• Includes a brand new background, Diego's House Exterior (with 3 time of day variants.)
Features and Improvements:
• Now includes a short summary of the current update's changes under a 'What's New?' display shown on the main menu.
• Sileo can now check to see if your version of the game is up to date. If not, a button will appear stating that an update is available and clicking this button will direct you to the appropriate page (either Patreon or Itch) to get the latest update.
• The main menu design has been updated slightly to accommodate the above changes.
Bug Fixes and Misc:
• Fixed an issue where the wrong player name could be referenced by other characters. This was an issue introduced in 0.49, and typically affected those who used a different name when playing the Intro Remake. This should now work as intended.
• Slight adjustment to the default music and sound effects volumes. This will only impact those starting fresh, progress carried over from previous versions will retain their previous settings.
• Fixed an issue on TaiDay15x6 where Axel's body disappeared in the character portrait leaving him as little more than a (admittedly very cute) floating head.
• Other minor corrections and improvements.
Files
Sileo v0.57 Public - Android
279 MB
Version 5000
Dec 11, 2022
Sileo v0.57 Public - Windows / Linux
274 MB
Version 5000
Dec 11, 2022
Sileo v0.57 Public - Mac OS
268 MB
Version 5000
Dec 11, 2022
Get Sileo: Tales of a New Dawn