Sileo: Tales of a New Dawn
August Content Update Now Available!
---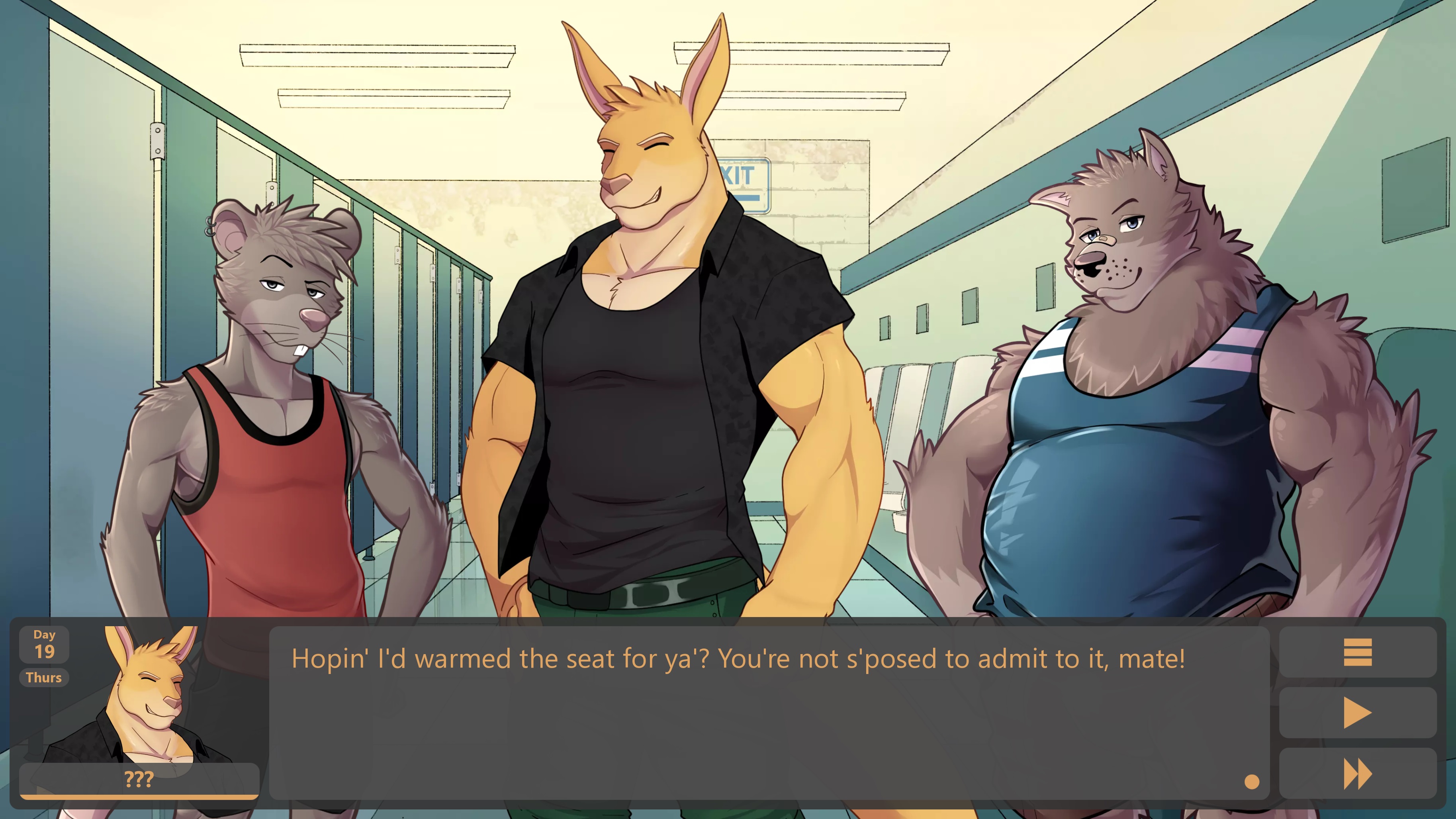 As promised, the mid-august public content update is now available to download free!
This update adds one new chapter (19x5) to Tai's route, along with new illustrations, backgrounds, and more! Not only this, but we've begun working on our gallery overhaul intended to update the experience to better align with the 0.4X interface update and to improve the code and overall functionality of the gallery system. We intend to complete this work over several updates so as not to spend too much time all at once on it. As such, this release starts that process with a brand-new gallery main menu which now also includes a more easily accessible button for accessing bonus material.
And speaking of bonus material, we've updated this release to include the recently released "Something Roo'd" artwork set that we've made available on Patreon and Twitter! Roo fans rejoice! If this is the first you've heard of this, be sure to follow us on Twitter so you're the first to know anytime we release bonus material ahead of its inclusion in the game!
Now, to address what may by now be the elephant in the room: the browser-based release. This update was intended to release alongside the public launch of our browser-based release, but unfortunately, Itch.io has a 1000 file limit for browser-based games – a limit we have already well exceeded. Sileo is however highly efficient with its data and barely uses a quarter of the actual maximum file size, thus we have reached out to Itch.io and have requested that this 1000 file restriction be raised. Should this request be granted, you can expect to see this browser-based release made available here on Itch as soon as we are able! If not, alternative options will then be explored. Apologies about the delay on this one, keep an eye out for updates on this situation as they become available!
In the meantime, here is that content update we promised! It's a little shorter than usual on account of being a very difficult scene to develop that was fully written before being scrapped and massively reworked including a reshuffle of the day's events to fit our needs, but the end result is one we're very happy with and hopefully, you all have a great time playing it!
Changelog:
• Ren'Py updated to version 7.5.2.22081402 (August 15th, 2022).
• Adds a new chapter (19x5) to Tai's Route.
• Adds two brand new backgrounds, Glenn's Place and Men's Restrooms, as well as a new variant for the Concert Live background.
• Adds one brand new illustration with two variations.
• Adds the recently released "Something Roo'd" image set to the Bonus Material section of the gallery.
• Updates the main menu of the gallery to match with the 0.4X UI update. This update also relocates the Bonus Material button to the gallery main menu. Underlying gallery menus will be updated in forthcoming releases.
• Fixes a conflict when writing persistent data - this may have only arisen when development auto refresh was enabled, but the issue in theory could impact anyone and thus is now fixed.
• Other minor corrections and improvements.
Files
Sileo v0.49 Public - Windows / Linux
313 MB
Version 4600
Aug 17, 2022
Sileo v0.49 Public - Mac OS
278 MB
Version 4600
Aug 17, 2022
Sileo v0.49 Public - Android
296 MB
Version 4600
Aug 17, 2022
Get Sileo: Tales of a New Dawn
Comments
Log in with itch.io to leave a comment.
wait how do i download the update
AAAAAAAAAH THE CLIFFHANGER !!!!!
But.... maybe it's Apollo......? But that would make no sense ! Or maybe it makes sense because Apollo wanted to see the concert and say a proper goodbye to Tai and Adrian.....?
I guess we'll see in the next update.
Loved this one by the way ! And Roux and Roo being together.... they are soo cute !