Sileo: Tales of a New Dawn
August Public Update Now Available!
---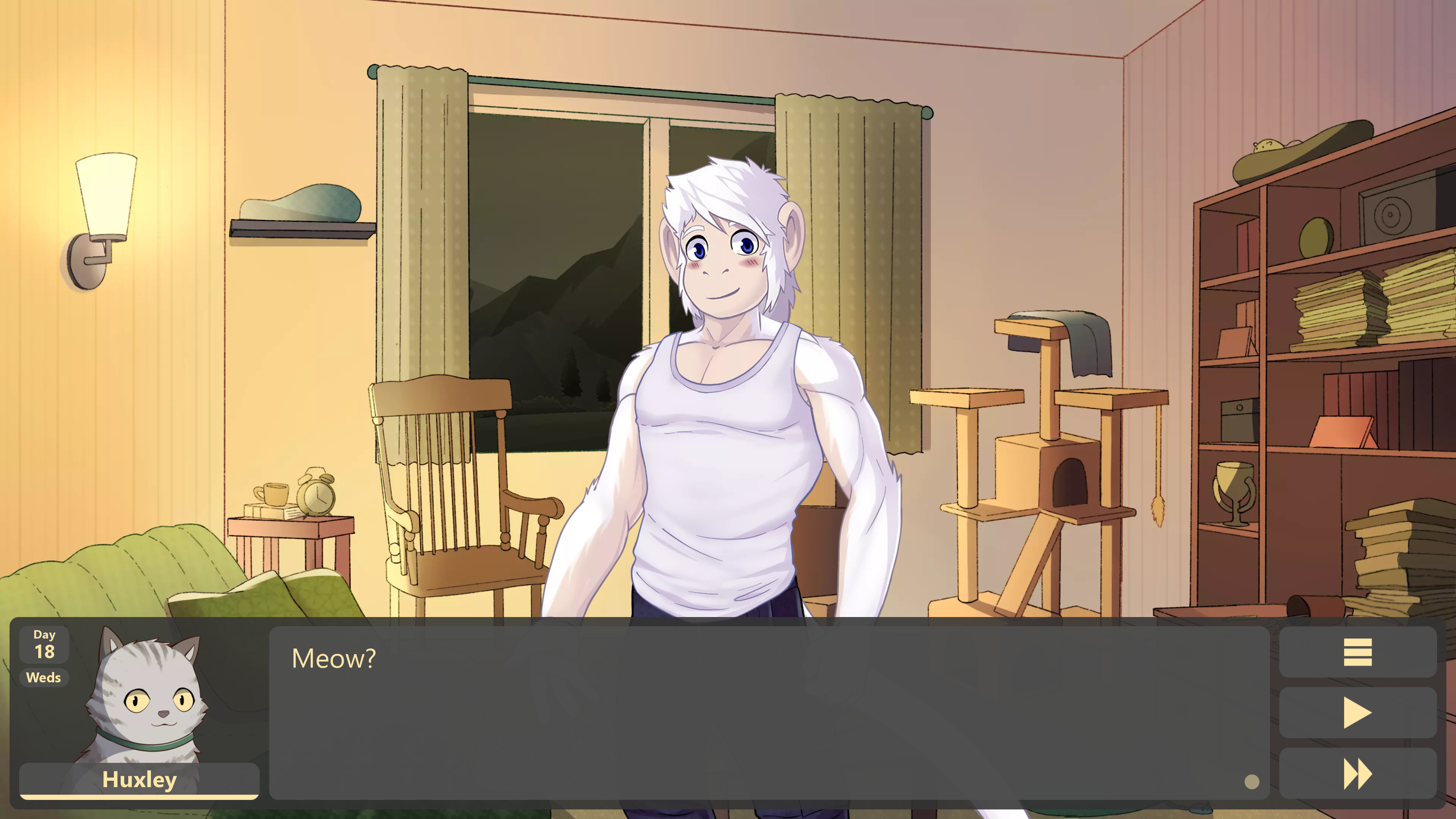 Hey, everyone!
Our August Public Update is now available for download.
Now you might have noticed that last month's Patreon build took a while to release, only coming out a few days ago. Because of this, this content will be spending a little bit more time on Patreon before we release it publicly. This is to say that today's update contains no new content.
It does however contain a bunch of fixes and improvements resulting from the development of our browser-based release as well as the upgrade to Ren'Py 7.5. Those are all present. At this stage, we expect to release the new content alongside the browser-based client later on this month.
Nonetheless, I hope you all enjoy the improvements that come with this version, and we'll be back later in the month with a more exciting update to sink your teeth into! (Or if you just can't wait, get it now over on Patreon!)
Changelog:
Ren'Py Updated to version 7.5.1.22070801 (July 8th, 2022). This is the first public release based on Ren'Py 7.5.
Adds four brand new expressions for Roo.
Adjusted Glenn's character portrait to more closely match Roo's and Roux's in positioning.
Xevvy let his "kiwi" slip on Day 4. No evidence remains.
Fixed a missing silhouette for Spencer on Day 10 of Diego's Route.
Small adjustments on Days 11 and 16 of Tai's Route to better fall in line with established lore.
Corrections to numerous misaligned portraits, as well as a missing silhouette on Day 1.
Fixes an instance where Adrian is wearing the wrong clothing on Diego's route Day 12.
Fixes a plot inconsistency in Diego's route Day 12.
Updated the following backgrounds and all their variants from superior quality sources. Most also have small improvements, alterations, and variances.

Waterfront
Train Station
Suburbs

Xevvy ADHD'd hard and redrew/repainted much of Diego's Living Room to address the worst artifacts and other issues resulting from this BG having been AI upscaled from a 720p source.
Persistent data (IE: Gallery unlocks) are now manually saved every time the game reaches a new chapter. This fixes a web-specific issue, but should also improve overall gallery unlock reliability.
Subtle fixes to the character nameplate and color bar to address a web-specific issue, this happens to correct a small misalignment that has been present ever since the new UI was introduced.
Other minor corrections and improvements.
Files
Sileo v0.57 Public - Windows / Linux
274 MB
Version 4500
Aug 02, 2022
Sileo v0.57 Public - Mac OS
268 MB
Version 4500
Aug 02, 2022
Sileo v0.57 Public - Android
279 MB
Version 4500
Aug 02, 2022
Get Sileo: Tales of a New Dawn
Comments
Log in with itch.io to leave a comment.
So when is the public getting an actual update
I think he means there was a scene on day 4 that is no longer in the game.
Colloquial term for New Zealander.