Sileo: Tales of a New Dawn
Sileo Merchandise Debuts Today!
---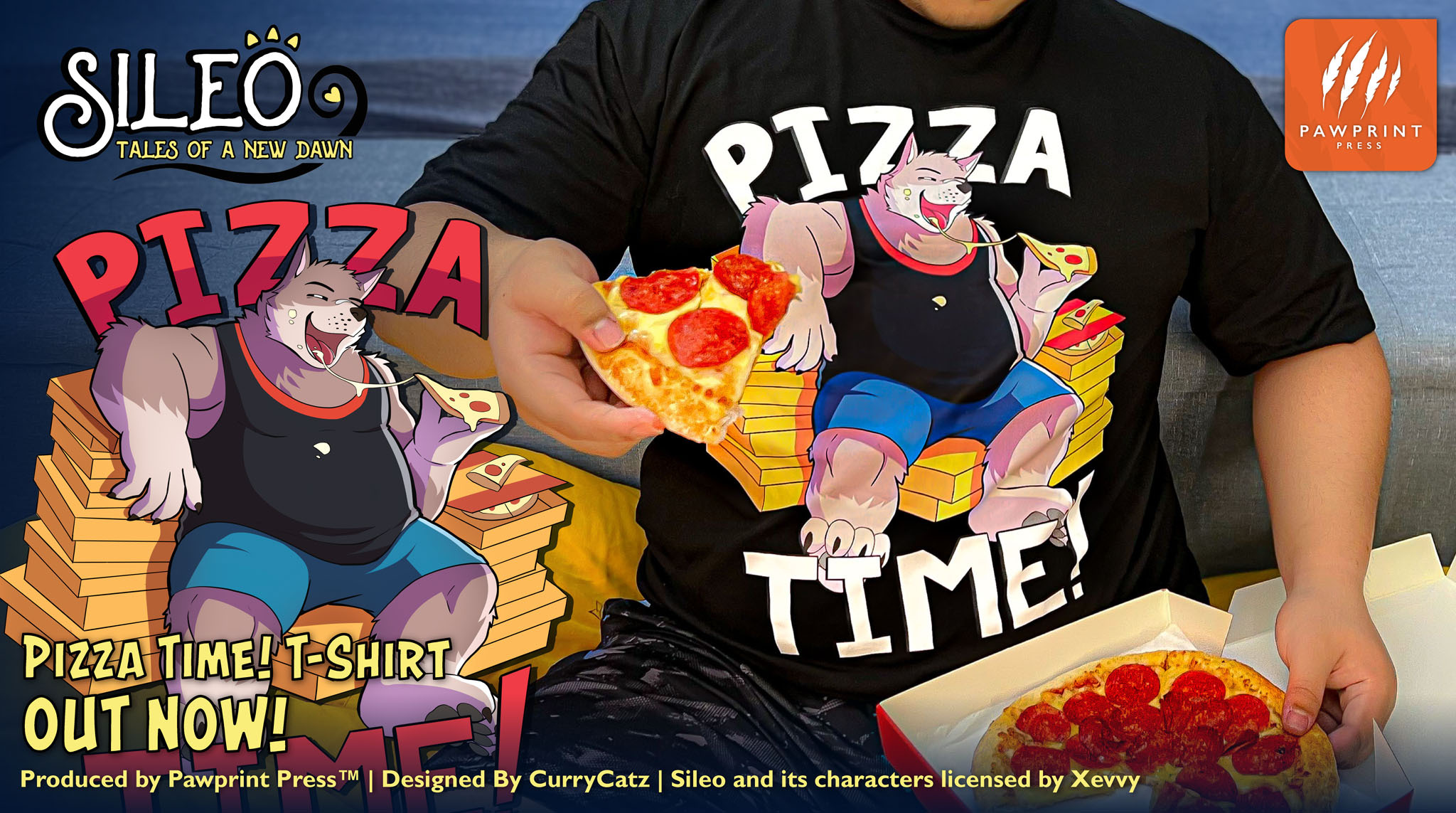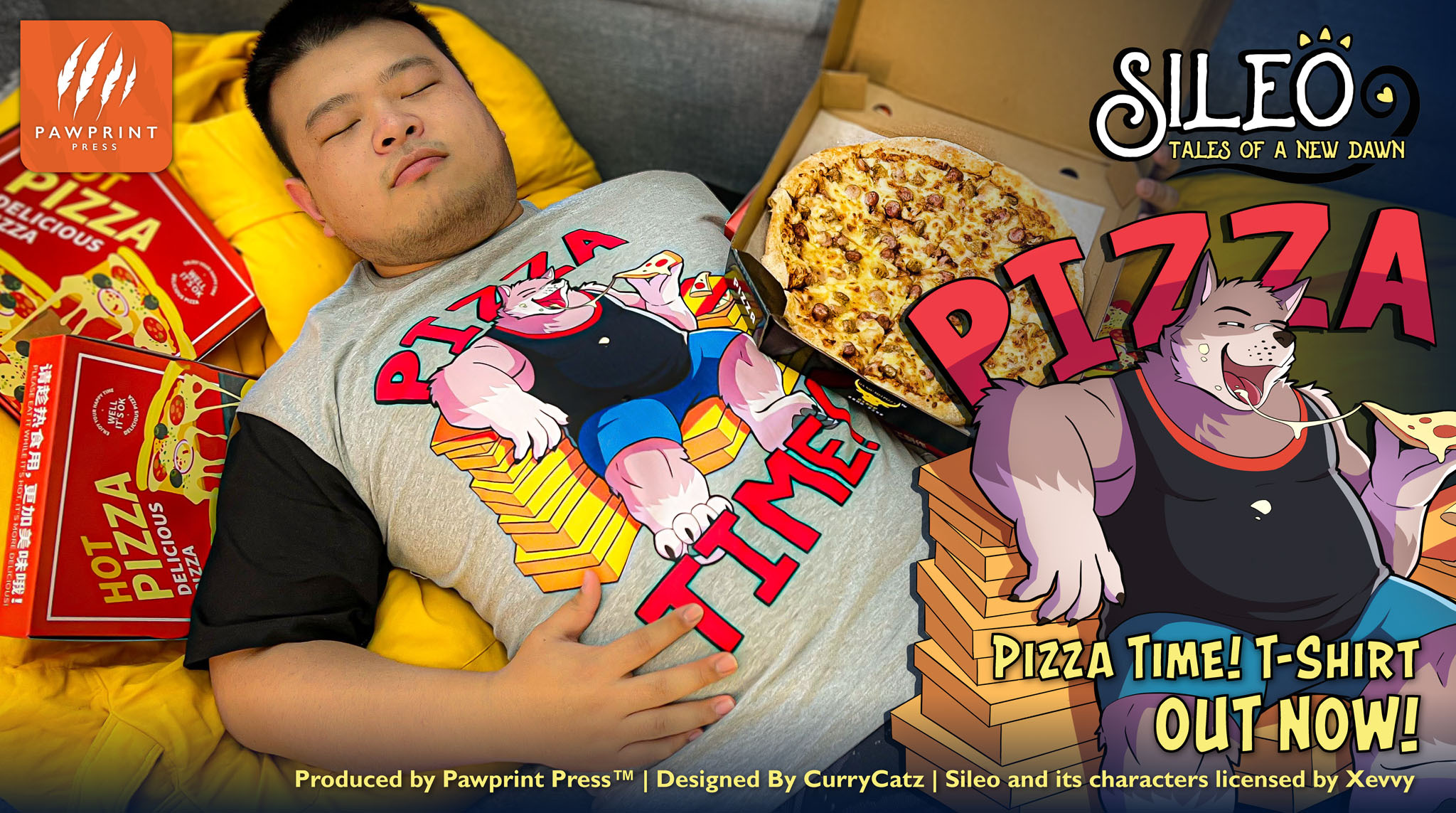 Good heavens, would you look at the time?! Now anytime can be pizza time with one of our official "Pizza Time" shirts, featuring none other than the wonderful Diego himself!
You heard right! From approx 7PM PST today (about three hours from now), our first official piece of Sileo merch will be going live over at PawPrint Press! There will be two variants of the shirt, they will cost $24.99 US each and can ship worldwide. There are a limited supply, so don't wait around!
As this is our first merch offering using PawPrint as our partner, how well this shirt sells will directly influence our ability to offer more merch in the future. We'd love to do all kinds of other things including plushies and such, so now is the time to show your support and help make those ambitions a reality!
When it goes on sale, you can find it on PawPrint's store page here!

A huge thanks in advance to everybody who supports us by buying a shirt!
Get Sileo: Tales of a New Dawn