Sileo: Tales of a New Dawn
0.32.1 Update Now Available
---
Howdy everyone!
Just a small update for you all today, fixing a few issues with the 0.32 release and packing a few improvements besides!
This time, I made sure the extra save files worked too, so they're bundled with the download once again should you need them.
Known Issue: Some Android users have reported receiving an error on Day 20 of Diego's route saying that a file cannot be found. This issue is caused by garbage data that has been preserved from previous versions of Sileo and is not something we can rectify ourselves at this time. To fix the issue, we suggest deleting the persistent file found in Android/Data/com.werecat.sileo/files/saves. Note doing so will reset some things such as your unlocks. If this doesn't fix the issue, we suggest a full uninstall of Sileo before reinstalling the latest version fresh. Doing this will clear your progress.

Changelog:
• Fix Diego's Day 20 Sex Scene being skipped. (How long has this been happening?!?!)
• New & Improved Re-Engineered Jukebox with additional features and improvements!
• Fixes myriad typos, grammatical errors and other issues.
• Includes hotfix, fixing an error on Day 11 of Tai's route.
• Resets default menu screen back to the save screen (was preferences as of 0.30).
• Fixes a number of minor visual issues with several character sprites.
• Fix line wrapping issues in various locations throughout the story.
• Fixed the alignment of Tai's black sunglasses on Day 11.
• Slightly increased the speed of skipping dialogue (20% Faster). Keep in mind that this can only run as quickly as your device can handle. Some devices skip faster than others!
• Corrects the bundled save files which are once again offered as a download.
• Other misc fixes and improvements
Files
Sileo v0.47 Public - Windows / Linux
311 MB
Version 3210
Sep 03, 2021
Sileo v0.47 Public - Mac OS
277 MB
Version 3210
Sep 03, 2021
Sileo v0.47 Public - Android
295 MB
Version 3210
Sep 03, 2021
Optional 0.32+ Compatible Saves
1 MB
Sep 03, 2021
Get Sileo: Tales of a New Dawn
Comments
Log in with itch.io to leave a comment.
What the different about patreon version and itch version
Take a look at our FAQ, questions like that are answered there! http://faq.sileo.vn/
From the FAQ:
The Patreon version of Sileo receives new content a month in advance of the Public release. Otherwise, both versions are typically exactly the same and usually receive new features, bug fixes and other improvements at the same time. The free Public Version is completely unrestricted and being updated every single month with great new content to enjoy!

Thanks for your explaination!! Im really really like your vn storyline, especially Tai's route!!
Wow. As always my dude, you made a great update¡¡
I really hate you like 20 minutes, cause I really hope to saw the end of day 16th... in other topic, I love the sprites for the MC he is really hot¡¡¡¡
I found this bug in Lukas gallery i don't know if you are aware of it... Poor Lukas he seems in pain¡¡¡¡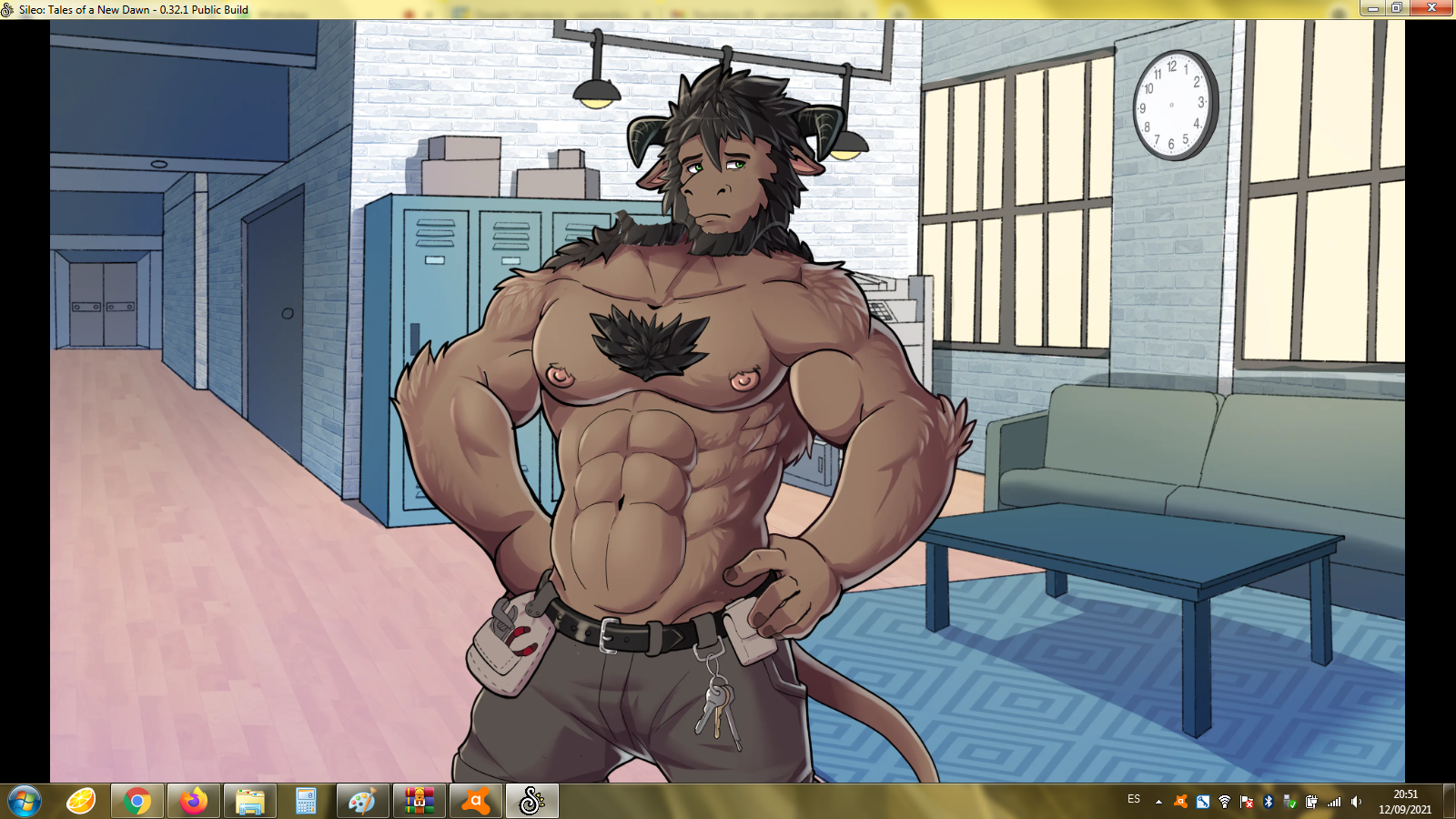 Bug is fixed, just haven't dropped an update for it yet. It'll be fixed in next months release.
Next months update has the full Day 16, or it's available now on Patreon. We'd have loved to finish it all in one update, but we simply didn't have the time.
I admire your hard work, you really are a good storyteller¡¡¡¡
finally Tai's glasses has been fixed!!! I can unsee it now...
the shark gallery is fixed?
We're not aware of any problems with Russell's gallery. There was an issue last month, but that was fixed in a small update.
Sex scene skipped?!? GASP
Yup! For some reason, the whole Day 20 sec scene was being skipped entirely! This is fixed now.